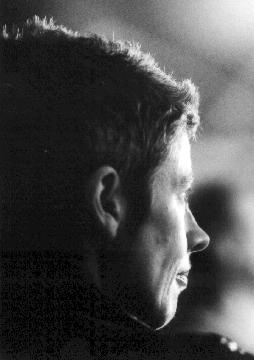 Lindsay Cooper at the Moers Festival 1999
Search Engines
AltaVista You know us as the Internet's original search engine.
Lycos One of the most visited hubs on the Internet reaching one out of every two web users.
Yahoo! With over half a million sites divided into more than 25,000 categories, Yahoo! is both browseable and searchable.
Blues and Jazz Discography Links Good help in discographical research
Usefull Links

The sleeves of some of Lindsay Cooper's recordings: Includes also some mistakes.
Irene Schweizer Discography Most recordings of and with Irene Schweizer.
The Area of Canaille Some hints on essential recordings of women who partizipated in the European Canaille festivals from the late 1980's to 2000.
Buch & Ton Get the Canaille 91 CD here!
Elvira Plenar Homepage of the Frankfurt based pianist from Croatia who did a lot of work with Lindsay during the late 80s and early 90s,
Re Structures Net Creative Music Forum (with interesting discographies and link collection)
Alfred Harth Informations about his recordings and his work.
Mike Oldfield Discography How to distinguish the "doubled" Lindsay? It is easily done...